The Pandemic has bought about a significant change in the way we deal with our shopping needs. While the U.S. economy is beginning to open up, U.S. online sales have risen up by nearly 49% in April as per Adobe analytics. Shopping behavior has changed dramatically causing online retailers to modify their selling strategies. For the online shoppers that are always on the hunt to get the best bang for your buck, we have WIKIBUY, a unique savings app that is available both in the Apple store and the Google Play Store that automatically searches the best price for items you add to your online shopping  cart.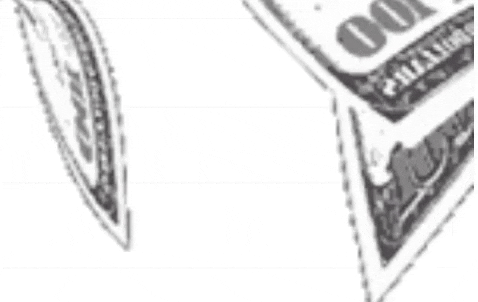 WHAT IS WIKIBUY
Wikibuy positions itself as being one of the savings apps that helps allow users to compare prices among various different online retailers. The added benefit of shopping while using Wikibuy is once you have found particular product, upon checkout it will search the internet to find coupon codes to help get additional discount on your purchase.
Per Wikipedia website, to date customers have saved over $50 million using the extension.
WIKIBUY INSTALLATION
Wikibuy can be installed on your Apple Smartphone via the Apple store and/or on Android via Google Play Store. They app is available for free on both stores.
Apart for installing Wikibuy on mobile devices, It is also available across all four major browsers, Safari, Microsoft Edge, Firefox and Google Chrome.
It can be installed directly from the Chrome Web Store, the Mozilla Firefox Add-On page, the Microsoft Store, and the Safari Extensions store.
If for any reason you encounter any issues installing Wikibuy. The help center can further assist in resolving any installation issues pertaining to Wikibuy
WIKIBUY PERKS/FEATURES
Let's take a close look at some of the features offered by Wikibuy to help rejuvenate your online shopping experience
Pricing history
Reviews & rankings from Amazon & Google, plus YouTube videos
Source: https://wikibuy.com/help
WIKIBUY COUPON CODES
The automatic coupon code search feature is truly the icing on the cake. Wikibuy tests coupon codes at hundreds of retailers with just one click. The best part  is you don't have to browse anywhere, the moment you come across shopping at a participating retailer, a notification from Wikibuy will appear on the cart page or checkout page—generally wherever a coupon code field is present thus adding to the shopping experience. For step by step guide to search coupon codes clear here.
DISCOUNTS AND CASHBACK
The Wikibuy website is carefully designed to keep one thing in mind "Savings". A quick browse through the main page highlights today's featured deals, followed by trending deals from top stores.
Once you update your zip code, you are introduced to the latest offers available locally in your area. Followed by offers in various categories such as video games, bathroom and kitchen, computer, household supplies, patio and other trending deals.
WIKIBUY CREDITS
Wikibuy allows for you to earn wikibuy credits. If your shopping takes you to any participating retailer of Wikibuy, you may be eligible to earn wikibuy credits. These can be used to purchase gift cards available through Wikibuy. Your Credit balance can be viewed here at any time. For more information click here.

OTHER IMPORTANT INFORMATION
Wikibuy is 100% free and just like any other freemium services, sells your data in aggregate to third-party companies. Wikibuy is secure and is owned by Capital One Bank. If you need any customer support to help enhance your shopping experience, you can always email the customer support team and they will get back to you.
Please feel free to provide feedback/comments on the article. Please share this article within your network.
Knowledge is power and making sense of the financial worlds around us requires learning new financial concepts and trends. If you would like to guest post on Saveprofits.com please feel free to reach out to using the Guest Post link above. As always, for more articles visit Saveprofits.com