With unemployment rates increasing past 14% in April, many Americans are finding it difficult to pay their mortgage, amongst other expenses. While the Coronavirus Aid, Relief, and Economic Security (CARES) act provided relief to the struggling American's during this time of economic crisis, many Americans are finding it challenging to make their ends meet. Furthermore, the Federal Reserve has lowered its interest rates to near zero and launched a multitude of lending programs to help mitigate the crisis. Still, the effects of Covid19 on the economy have prevailed.
If you are one of the many Americans struggling to make your mortgage loan payments or housing payments right now, here are Four things you can do during the Pandemic to help assist with the financial crisis.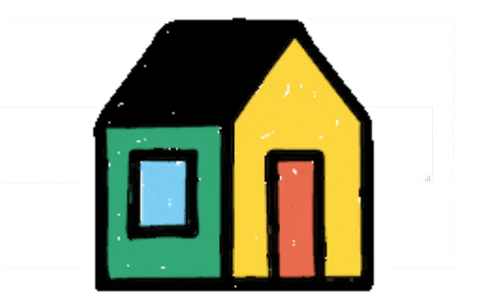 LOAN MODIFICATION
The subprime mortgage crisis of 2008 made us realize the impact of foreclosures on the mortgage industry. The credit risk associated with a foreclosure not only impacts the borrower negatively but also harms the books of the lender. If you are finding it difficult to make your mortgage payment, one of the things you can do is contact your lender and request a loan modification. A loan modification would either increase the term of your loan or decrease your interest rate or both to help lower your monthly mortgage payments. If you are past due on your mortgage by 30-60 days, then it will help bring you current on your mortgage by rolling the current unpaid principal balance of your loan and adding it to the end of your investment.
Loan modification can be helpful as it will prevent your house from going into foreclosure. To qualify for a loan modification, depending on your lender, you will have to disclose your finances and the hardships, e.g., loss of a job to qualify.
REFINANCING YOUR HOME
With federal reserve reducing interest rates to zero percent in late March to mitigate the impact of Covid19 on the U.S. economy. Americans struggling to pay their mortgage can benefit of lower interest rates by refinancing their mortgage. If you have a fixed rate or an adjustable-rate mortgage (ARM) loan and you are on the verge of the promotional terms of your mortgage expiry, refinancing your mortgage could be very beneficial for you.
Refinancing your mortgage can be costly, depending on your situation. Still, before jumping on the refinancing bandwagon, it is highly recommended that you do a thorough cost-benefit analysis to make sure if refinancing is the best possible option for you. Here is a refinance calculator from Bank of America that can help you determine if refinancing is best for you.
Once you have conducted a thorough cost-benefit analysis, the next thing you need to ask yourself three questions about your home as a financial instrument.
Do you plan on lowering your monthly mortgage payment?
Do you want to live in the house long term?
Do you want to modify the terms of your loan?
If you answered Yes, to all these questions above, refinancing would be a good option for you. Contact your lender and discuss your options to see if you qualify for refinancing and lower your mortgage payment during this time of crisis.
FORBEARANCE PLANS
Forbearance is when your mortgage servicer allows you to temporarily reduce or pause your mortgage payments depending on the nature of your financial hardship. If you are in financial hardship as a result of coronavirus and are worried about your mortgage payments, the CARES act can help. Below is the list of provisions of the CARES act.
Starting March 18, 2020, The Coronavirus Aid, Relief, and Economic Security (CARES) act prevents mortgage lenders from initiating foreclosure proceedings on federally backed loans for 60 days.
It allows borrowers to request a forbearance for 180 days wherein you can either pause or reduce your mortgage payments during that time. Additionally, if you are unable to make payments to your mortgage after the initial 180 days, you can request for up to another 180 days for mortgage forbearance without incurring any penalty.
If you don't have a government-backed loan, you can still contact your mortgage servicer to see what kind of forbearance plan you qualify for.
The critical thing to remember here with any financial change, there are repercussions. Qualifying for a forbearance plan does not mean that your mortgage payments are foregone. You are still required to make your mortgage payment but as dictated by the terms of your forbearance. So its best to be vigilant and do your research before opting for the forbearance option.
STIMULUS PAYMENTS
The stimulus payments issued by the federal government as part of the $3 Trillion stimulus package per the Coronavirus Aid, Relief, and Economic Security (CARES) act can further help assist in bringing in some level of liquidity to your books.
The stimulus check provided $1200 for each qualifying individual. Married couples could receive up to $2,400 plus an additional $1,200 per qualifying child. Individuals earning less than $75,000 per year and couples earning less than $150,000 per year, qualify for the full stimulus payment. While the U.S. government is working towards issuing the second round of stimulus payments, depending on your financial situation, you can simply apply the amount towards your monthly mortgage payment and use the savings towards other financial constraints.
The most important thing any homeowner must realize is not to enter the realm of foreclosure. The foreclosure will not only negatively impact your credit, but it will affect your ability to get new housing, apply for loans, and maybe even potential employment for many years. It is best to seek options while they are available and make sound decisions during this period of the unprecedented financial crisis.
Please feel free to provide feedback/comments on the article. Please share this article within your network.
If you would like to guest post on Saveprofits.com please feel free to reach out to using the Guest Post link above. As always, for more articles visit Saveprofits.com
Disclaimer: The thoughts shared in the post below are simply a representation of my views and opinion and should not be construed as any financial advice. Please consult a financial professional before making any real financial decision that impacts your life.