For most of my life, I have always managed and maintained my finances quite well. (At least I think of it that way) And in doing so I have always wondered why our school curriculum does not introduce us to some basic and intermediate Accounting and financial concepts at an early age especially when we graduate from high school. Often, there is a noticeable trend of having two courses in Economics and students somehow have a limited understanding of personal finance, which I feel is equally important to one's financial growth and wellbeing.
I was a business major throughout my life and was well adept with the financial accounting classes I took. But having said that, I still feel that my family taught me some fundamental economic principles such as opening a bank account and or balancing my checkbook. Any other tips or tricks often came from financial experts that were around me. I feel I was blessed with the knowledge and understanding of the business world that I had gained, but some of my close friends were the less fortunate ones. Take for example, my friend Mr. Sanchez, took the opportunity to open up about his finances with me, showing me his personal bank accounts and merely eyeballing all of his financials I was surprised to see the incredible amount of bad financial choices he had made that could have had saved him from losing thousands of dollars in the long run.
I would take the opportunity to share the three pieces of financial advice that I gave my friend in this post. I genuinely hope these would help benefit you and help you achieve your financial goals.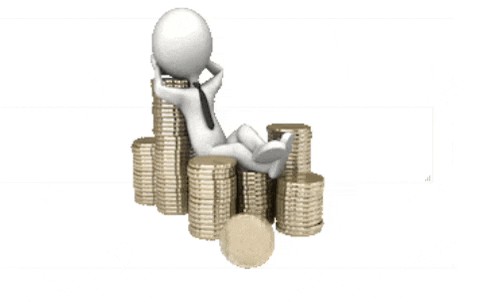 Shop around for a Banking institution that works best for you
My friend Mr. Sanchez decided to open a checking and a savings account with a banking institution after a bit of friendly advice and decides to stay loyal to the bank. Furthermore, he led into believing that his credit would have a severe impact if he moves funds in his account. Having very little knowledge of what he was doing and just following the status quo, my friend Mr. Sanchez opened up a personal checking account that pays a bare minimum interest rate of 0.02% without actually knowing what was happening.
Often, having little to no knowledge of the financial choices we make leads us not to make a sound business decision that has a long term impact on one's life. Had Mr. Sanchez known about the idea of interest rates and how they impact him and or search for other financial institutions for competitive interest rates, he would have known of other financial institutions that were paying interest rates of 2% on the money saved in a high yield savings account.  So just as an example, if you save $20,000 a year and place it in an account that pays you 0.02% interest you would get $4.00, and the same amount of money at 2% would get you $400.00 by the end of the year. Furthermore, changing financial institutions has no impact on your credit, but it might just help you make money in the long run.
Opening Credit Cards just for the sake of Rewards
Opening and Closing Credit cards and or not following the rules around managing credit effectively and efficiently can have a severe impact on your credit history. My friend Mr. Sanchez who enjoys traveling a lot became the victim of the credit card offers wherein he found that some of the best ways to travel the world were to open a handful of credit cards and to spend the required minimum to gain travel miles to make your travel to different destinations of the world for free. Having very little to no knowledge of how Credit cards work, he decided to open a credit card that offered him 100,000 miles as a reward for spending $5000 in three months… which led him to get hit with a monthly recurring high-interest rate charge for failing to pay off the credit card in a timely fashion.
I truly felt for my friend as he was unaware of what was going on with his payments. Since he did not make a payment in a timely fashion, the credit card company kept charging him interest, and he kept making a payment towards the interest and not lowering his outstanding balance that should have been fully paid off by now had he followed the rules which he never did. To him, it was merely a payment he kept paying to enjoy the benefit of the 100,000 miles he received from a credit card he had opened. Bottom line, If you can't pay off the balance of a credit card, do not open it.
Lifestyle Changes accepting Frugality
Looking at the financial statements of my friend Mr. Sanchez made me realize the man was living life king size. Many people, just like my friend find themselves eschewing frugality. They buy into the idea that "you only live once" and that spending economically per one's need is a foolish thought process. It led to one of the biggest financial mistakes that were purely a figment of my friend's imagination. I felt that learning and understanding the principles of frugality can help benefit one's financial choices in the long run. If you find yourself in need of spending more – always look at low-cost alternatives and then evaluate your options and make a sound financial decision. Just because something is expensive does not mean it is the best. Financial counseling and guidance can help as it did for my friend if you feel that your self-worth gets affected by the things you buy.
I hope you like this article, please feel free to comment below.  For more articles, please visit Saveprofits.com