What shaped credit card usage for Millennials
If you are a millennial, taking on debt with credit cards, loans, or other lending from bank institutions was tapered by the mistrust of financial institutions.  In the height of the financial crisis, a recession, and ballooning student debt, millennials developed a fear of credit institutions. It was so widespread that many in the industry felt that millennials just hated credit cards.   
On average, millennials opened fewer credit cards and carried lower balances than older generations. 
Data from the 2017 Experian State of Credit Report found that Millennials hold an average of 2.5 credit cards, while older generations hold from 3.0-3.5 cards on average. They also carry a lower average balance of $4,315, compared to $7,750 for Generation X, $7,550 for Baby Boomers, and $4,613 for the Silent Generation.
Source: https://www.experian.com/blogs/ask-experian/research/millennials-and-credit-card-debt-study/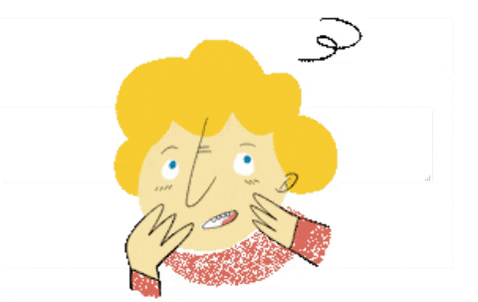 Millennial Credit Card usage & Habits – Good or Bad?
It is interesting, while there is clear evidence that millennials used less credit than previous generations, the results on their financial health might not be what you would expect. 
It is never a good idea to use credit for unnecessary purchases or un-controlled purchasing.  With that said, however, using credit wisely helps set up opportunities in the future where credit is absolutely necessary (like buying a house).
Nearly 23% of Millennials don't have a credit card and prefer to use cash.  This is the highest of any generation. 
On the flip side, Millennials who use credit cards typically use them for large rewards.  What is more interesting is that the primary usage of the cards tends to be for dining or gatherings according to large credit institutions.
In addition, one-quarter of millennials don't' know their credit score.
Lastly, Millennials in the last year are the fastest-growing users of credit cards.  Unfortunately, primarily to cover everyday expenses and more dining.
That is a lot of stats and interesting information but what does it all mean?
The Good:
-Millennials don't have the weight of uncontrolled credit card debt that most other generations do.
-Credit abuse is not as common in other generations.
The Bad:
-Credit usage is necessary to establish your credit profile.  Smart usage leads to higher credit scores, more benefits, and better opportunities.   While older generations capture a lot of these benefits they lose them in the abuse, Millennials don't capture them at all since they don't use credit cards and don't learn how credit scores impact them.
-A fear of using credit agencies also limits opportunities to leverage money for investment opportunities.
-As Millennials age and savings rates are low, there is now a trend that Millennials are opening more credit and using it to pay for expenses.  Because this is new usage it tends to be at higher rates, compounds any student loan debt, and further makes it harder to apply for large credit items like home financing.
What Advice can we take to change the bad Credit Habits?
While it is good that the average balance, number of credit cards, and other factors are low compared to other generation for Millennials, they are not using credit to build wealth.  Credit, when used properly, is a great way to build wealth through leverage, without that leverage, you are stuck with whatever income you make from your job.
Income from your job is not going to cut it
The job market is moving more to outsourcing, contract work, and the gig economy.  For those that are in a stable good paying job, companies are more and more conforming to average salary bands.  What this means is that it is becoming more and more difficult to have high-income years because you fall outside of the salary band.
The salary bands are a response to making sure everyone is paid the same and to remove liability form large companies about income disparities.  The problem is that no matter how well you do, how much you contribute, you are stuck within the band for your level and most raises are less than inflation since the pool is weighted more towards the lower end of the average.
For example, if you fall within a salary band of 50-75K for the job you do and make 70K, the person that makes 50K in your band will get more of a raise than you (all things equal).  Even if you are the best performer, you will limit yourself because anyone on the upper end of the band is seen as unfair to the rest.
It is sad, but it is becoming a reality in more and more corporations.  On the same side, with gigs you have the opportunity to make higher money than bands but it takes a lot of connections and constant work to keep your income stream high.
End result, it is becoming more difficult to have high-income years where you could take a large sum of money and invest or contribute to savings.  With the gig economy sporadic and stable jobs limited in income growth, it is more and more necessary to establish credit to use to capitalize on opportunities.
Why using credit in the right way is critical
So how can you use credit to build wealth?  One example is through property and one that I have personally done. 
If you have established good credit and have some money saved, you can use that money to buy income properties that are break even or slightly cash flow positive after expenses. 
If done right, you can leverage multiple properties, use tax loopholes to zero out your income tax (assuming you make under $110K), and build a future income stream that is near your current stable income.
That is a lot to consume but is entirely possible with proper planning, research, and the ability to take credit from banks. 
Other reasons to have a good credit profile:
-Try to invest in yourself for the next big idea
-Large investments include your primary home
-Contractual investments in business partnerships to own parts of companies
-Another profitable investment would be a purchase of land
-Invest in appreciable items (art, collector's items, etc.)
These are all ways to leverage the current income you make into higher purchasing power that builds future wealth.
Summary
In Summary, Millennials face a tough economic time where their credit card usage was frow upon and banks were in trouble.  That led to a mistrust of financial institutions and led to lower credit usage. While not impacted with large credit card debt; Millennials face a tough time in building a good credit profile to use the historic low rates to leverage for wealth building.
If you are a millennial (or anyone for that matter), building good credit habits and using the leverage is key.  Remember some of these simple rules:
-Use cards sparingly and pay them off each month.
-If you have multiple cards, use all of them (even if it is only for a few dollars) to establish transactions in your credit history.  Always remember point one and pay them off each month.
-If you have the discipline, purchase all your monthly expenses on credit and save that money each month to pay the bill at the end of the month.  This allows you to build credit, reap the rewards from whatever card you have, and keeps cash handy.
Lastly, any plan to use credit should only follow a plan that allows you to save.  Follow the tips and advice of Thrifty Rich to reach your goals: Saving mindset: Save for what matters
Author Info: Brennon – Thriftyrich.us – Helping people save for what matters.
Thrifty Rich is helping people change their mindset from spending to saving.  We offer practical advice on how to make that shift and experience small wins each day that lead to big future benefits.  Save today for what matters tomorrow.
Disclaimer: This is a Guest Post. SaveProfits.com is thankful to Brennon from Thriftyrich.us – Helping people save for what matters for the blog post below for the post below. For more articles, please visit Thriftyrich.us They are helping people change their mindset from spending to saving.  For more practical advice on how to make that shift and experience small wins each day that lead to big future benefits.