I am a big stickler of doing it yourself when I get the opportunity that way I don't have to pay someone else to get the job done. Let's take a look at some of the DIY (Do it yourself) skills that will save you money for other essential things in life.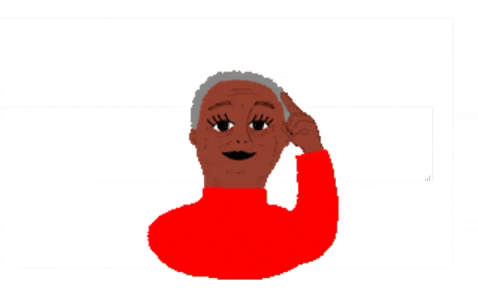 Handyman tip: Paint your walls
I feel amazed when I hear my neighbors hired a handyman to come over and paint their walls. Now, Painting is something you don't need a license to do as you can do it yourself as long as you have the right tools.
How much did you save?
Let's do the math, and Professional painters charge around $70 to $80 an hour for the service. On average it takes approximately 5 to 6 hours to paint a room 10' by 12' room. Thus, on average it will cost you around $350 to $500 to complete a paint job, something you can accomplish on the weekend.
Want to learn? See below
Don't know how to paint. Let's take a look at some instructional videos to help you start your painting project.
https://www.youtube.com/watch?v=8xhi85pykFo
Use your Chopping skills
Chopping your food is a skill which is something that gets developed over time. Often, shoppers go to Walmart to buy precut produce to save time. I prefer keeping a few bucks here as once you learn the art of chopping, you will become confident in purchasing the food and chopping it the right way to make delicious recipes.
How much do you save?
Let's do the math, A 12-ounce pack of sliced mango at a Trader Joe's near me costs  $3.49, while a typical mango from the fresh produce section, cost only $1.79. Similarly, a 1.5-pound container of sliced celery costs $5.99 at Walmart in that price you could get three times as much from the fresh produce section for the same price.
Want to learn? See below:
Don't know how to chop? Check out this instructional video on how to cut a peach. Thirty-nine seconds could save you a few bucks. Enjoy!!
https://www.youtube.com/watch?v=jh21EeCo40c
Save Electric energy. Protect the environment
According to energystar.gov, Household members that switched over energy star products helped save million on their utility bills and helped to reduce greenhouse gases. These super-efficient products include CFL and LED light bulbs, household appliances, building materials such as windows and doors and HVAC equipment among many others. Not only is switching to Energy Star products one of the best frugal living tips, but it also allows you take advantage of their energy savings and may qualify you for the Residential Renewable Energy Tax Credit.
How much do you save?
Data shows that a LED bulb uses only 25 cents' worth, so it saves $1.22 per year. Since a LED light bulb would cost you around $20.00 on average, it will take you approximately 15 years to recoup the cost in electricity savings. At five hours a day, the luminescent light uses $15.42 in electricity annually. Huge Savings!!
Where can you buy it?
LED light bulbs are available in most home hardware stores. I prefer buying led bulbs from Home Depot and Lowes especially during Thanksgiving to get the best deals.
Unclog your drain by yourself. Don't wait for the Plumber
Ever encountered a clogged drain, Trust me, it is not that difficult to perform the necessary troubleshooting steps to unclog your drain. Liquid drain products are available in-store, but at times they don't get the job done, besides liquid cleaners often damage the pipe and build corrosion. The best thing to do is to start by using a wire hanger if that does not work then invest in buying a $20.00 snake.
How much do you save?
A call to bring in a plumber to unclog your drain would run you around $50.00 to $150.00 whereas a snake or a wire hanger would be approximately $0.00 to $20.00
Want to learn? See below
YouTube is filled with instructional videos to help you determine the art of unclogging a drain Best practices is to stave off hair from entering the pipes. Small precautious behavior will make a massive difference in your life and add up to your savings.
https://www.youtube.com/watch?v=-vN-ayzIJuU
Statutory Warning: Be cautious
When choosing a DIY task, It is imperative to make safety your priority and to remember that sometimes calling a professional is the right thing to do. Don't risk fire, electrocution, or other serious repercussions, should you choose a DIY task. It is super important to have the right tools and experience to get the job done the right way. Ultimately, your health and safety are more important than saving a few bucks when choosing the DIY project.
Please feel free to comment on below. If you like this article feel free to share and bookmark Saveprofits.com