A Frugal life is often misinterpreted as living a life of deprivation. But it is quite the opposite. Living a frugal life has made me a smart spender and a person that is ready to manage expenses efficiently during a downturn. Let's take a look on how to live frugally and save money in the long run.
Before living a frugal lifestyle, I was living my life paycheck to paycheck. Friday was the happiest day of my life as, by the following Friday, I was done allocating my paycheck to my weekly expenses. I lived with the motto, "My hard-earned money needs to be spent by me"
My life was somewhat healthy (at least that is how I felt), I had a family, a car (financed), a house (mortgage), and other debt (student loans). But after I became a frugal convert, I realized that while on paper I had two chips on my shoulder; in reality, I was not ready for a potential financial turmoil and thus, I decided to experiment with the term, BUDGET.
Now, by no means am I a cheap person, but I do balance my income and expenses. Converging to a lifestyle which emphasized on the two words (B)udget and (F)rugality did not help boost my morale. I felt appalled. What kept me motivated was the damage caused to my well being by the simple thought of a financial turmoil.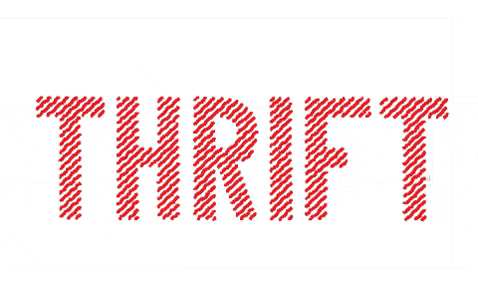 Time to research on ways to curb my spending

I logged in to my computer and opened QuickBooks (Bookkeeping software) as I wanted to understand my income and expenses and pinpoint the income statement items where I could cut down on my expenses. I began by taking some baby steps to the budgeting approach of reducing my food expenses.
Things that made a difference
I started my journey by exploring smartphone apps. Let's take a look at all that I did.
Downloaded the Ibotta app to get grocery coupon and other deals and save money on purchases.
Began to look at deals of the week in local grocery stores to take advantage of them.
Began to eat healthy by purchasing fruits and vegetables instead of packed and pre-chopped products.
I cut down on my fast food habits. (Surprisingly lost six pounds) in the process.
Implemented the change to the entire family's food habits and thus began the chain reaction of saving while spending smartly. As time went by, saving more and spending smart started making me feel good about myself, and I felt happy. My motto in life changed from, "My hard-earned money needs to be spent by me" to "My hard-earned money needs to be saved by me as I deserve to keep it."
Budget friendly and Frugality back lifestyle became effective.
I began implementing the new food lifestyle on other things. The family started saving on clothing, shoes, supplies, vacations. Any opportunity we found to help save money became effective immediately.
I even went to the extent of cutting down on the cable cost and purchasing my modem instead of paying a $3.00 in monthly fee to lease it. Netflix and internet television on a smart TV became by mode of entertainment. Trust me; the change saved me $1,740 in monthly expenses.
My frugal lifestyle was not an easy thing to accomplish, and here is what I did to become a smart spender.
I realized the importance of saving the hard-earned money that I have and how curbing my spending habits could make me feel financially secure. I am thankful to god to have a family that back me and provid me emotional support in my journey.
My goal was not to cut down on all things but instead to quantify my happiness by maximizing the essential elements that made me feel happy. I achieved this by monitoring my expenses and cutting down on things that were unnecessary and a.
It wasn't easy, but I kept reminding that an accident or anything out of the blue could create a financial turmoil, and living a live paycheck to paycheck was not an ideal approach to live. I am happy now more than I was ever before.
After living a life on a budget and leading a frugal life for over ten years. Here are the changes.

Feel prepared for any emergency that my knock my door.
Know I have enough savings and investments that I can retire with peace of mind.
Can sleep better now.
Am tension free and at peace with myself as I worry less about money.
Began to stop spending on unwanted items and start living, as the additional savings help me create memories and moments that I cherish all my life.
Was able to discover and meet real friends and clear out the people who simply tag along with me  as they were materialistic in their approach with me.
Bottom line, I feel tremendously happy and worry-free for the future.
Feel free to comment below if you like the article For more articles come visit us at saveprofits.com Hope to see you again.