Being an Entrepreneur, when someone comes out to me and asks me questions about hiring, I defer them to the wisdom of the great Steve Jobs, "It doesn't make sense to hire smart people and tell them what to do; we hire smart people so they can tell us what to do." Great leaders aren't looking to hire candidates that come off as being "genius" who has all the answers. I would take this opportunity to elaborate a bit further on my experience in this blog post of  Hire Freelancer My Fiverr buyer review.
After years of working in major banking institutions and other financial corporations – and even starting my own real estate company, my modesty has led me to always judge myself on what I don't know and surround myself with people who are more knowledgeable than I am.
So when I come to building professional relationships, I don't entertain candidates that come off as "the smartest guy in the room" why? Because overly smart and cocky people won't help themselves or their team better at their jobs.
Here is an excellent video from Steve Jobs highlighting his weaknesses
Having said all that, I would like to share a personal experience that involved hiring a freelance professional web developer from Fiverr.com that helped me create Saveprofits.com.
What is Fiverr?
Fiverr is a freelance marketing platform that connects clients and freelancers globally. It allows them to buy and sell digital services. When Fiverr initially started, they had limited their services to $5.00 (Fiverr), but as time went by, they changed their model which allowed Freelancers to set their price and also negotiate charges with clients (buyers).
How much does it cost to Sellers?
Fiverr takes 20% of the cost of the project. Thus sellers make 80% of the profit. Any earning you earn can be made payable to you via Paypal or the Fiverr Revenue Card.  On average, it takes fourteen days for any payment to process.
How Do I Get Hired on Fiverr?
Fiverr uses a percentage rating system; you are rated based on the criteria mentioned below.
Positive rating
Response rate
Orders completed
Delivered on time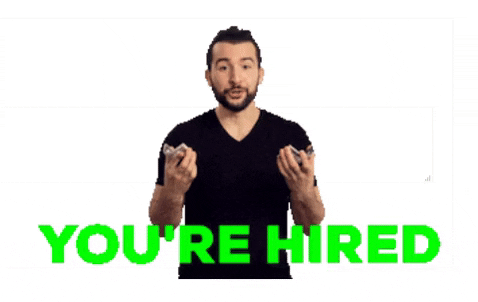 Fiverr Complaints (Other buyer experience)
Like any other service industry, there is a right side, and then there is the wrong side. Let's look at some of the negative feedback received by Fiverr.
Overcrowded and often filled with scammers
Often buyers have seen complaining about scammers and highly unprofessional people that they have encountered that haven't lived up to their expectations.
Quality is often compromised
Fiverr does not have a vetting process in place. The only time you get vetted if you want to achieve Fiverr pro status.
My Fiverr buyer review
Having successful encounters on various projects on Fiverr, I met Techlover1952  — "Believe in work, not in words", who helped design and develop  Saveprofits.com Techlover1952  – A gentleman from Bangladesh encompassing years of experience in professional web design and development with a skill set including coding in HTML, CSS, HTML5, CSS3, JavaScript, jQuery, bootstrap, PHP, MySQL, WordPress, Photoshop, illustrator, SEO (on-page)."
I found Techlover1952 an overall great leader and can help build a website with great ease and effectiveness. If i have to summarize my Fiverr buyer review in three words, I would say," I was excellent". Throughout my interaction, Techlover1952 prime focus was to make me feel happy and confident about my project and guided me on several occasions until the completion of the website. I highly recommend his services to anyone that is looking for help in the web development space. He is an excellent person and a great asset to a team.
As a leader, I value people with strong delegation skills and those who think that no one can do the job as well as they can often struggle with delegation. Techlover1952 went above and beyond when handling the project. He is a great mentor and impressed me with his willingness to share his knowledge and helped me fill the gaps and challenges that I was looking to solve. I highly recommend his work and encourage him to reach out to him with your web development needs.
Well, Thank you for reading Hire Freelancer. My Fiverr buyer review, this is my personal experience with Fiverr. Do you have yours? Feel free to chime in.
I look forward to hearing from you in the comments section below. For more articles visit Saveprofits.com