Let's take a look at some tips and tricks for saving some extra cash for the long run.
Disclosure: This post may contain affiliate links, meaning I get a commission if you decide to make a purchase through my links, at no cost to you. Please read my disclosure for more info.
Fact: Most Americans do not have a $1000.00 in additional funds in case of an emergency. According to data collected by BankRate.com, It shows that if we miss a single paycheck or even a pay period, just 40% of Americans can cover an unexpected expense from their savings.
Financial planning can be difficult and challenging, but it's not ab impossible undertaking. Use these tips, tricks, and strategies for saving money with ease.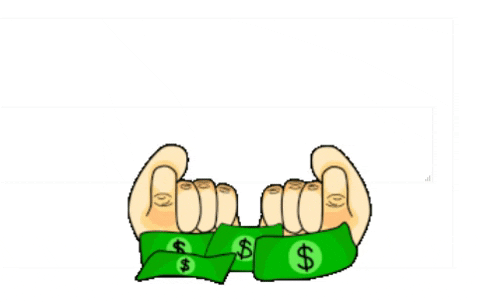 Honey – Browser Extension
Do you spend time online? I consider myself a tech enthusiast and spend most of my time looking at tech deals. One of the best and most effective saving strategies that I use to save money is smart buying.  The free browser extension Honey is fantastic. Once installed, it will automatically look for coupon codes at checkout with a single click of a button, especially for online purchases. Honey also keeps track of the prices. It analyses the costs and alerts customers when the price of an item drops in the future.
Direct Deposits allocation
Many employers allow for your paycheck to be deposited partially into multiple accounts. I find this privilege a vital asset as it allows me to save a portion of my money into a savings account that I keep for emergency or the long run. There are financial instruments out there that allow you to use the power of compounding interest to help increase your money over time. For example, my investment of $25.00 per paycheck allowed my savings bond earnings to grow up to $37,000 over ten years.
Watch your Bills and Subscriptions
In this digital world where shopping is transitioning to online purchases and sales, it's quite challenging to keep track of what services are we paying for while using our credit or debit card? Canceling a subscription, services, or online membership can help you save money over time. Free apps like Trim uses your credit card and bank transactions to inform you of long-forgotten subscriptions. Other apps like Truebill make you help achieve a similar goal.
Personally, my recurring charges are limited to my cell phone bill, streaming service, and internet. (No I don't watch cable TV). Another recommendation I can make is to buy your modem. Cable TV providers often charge you an additional $3.00 per month that comes up to $36.00 a year for leasing a modem. You can avoid these charges with a purchase of a modem which will last for years. I am sure no one told you about that before.
Piggy Bank mentality
Yes, you heard me, I still maintain a piggy bank. I highly recommend making the change and dollar bills out of your pocket and depositing that in your savings account each month or whenever the jar becomes full. You will be amazed at how quickly they add up. Once your pot becomes full, its best to keep the money on the side into a savings account or invest in a financial instrument that helps you take benefit of compounding interest rates.
Store Loyalty Cards and some smart spending tips
Many clothing stores, grocery stores, gas stations, and other departmental stores offer free loyalty cards that provide numerous benefits that one can take advantage. For example, while shopping at Macy's or JC Penny for my wife. I came across a nice pair of shoes for myself. The first thing I did was to take my smartphone and compare the prices in the store with the cost of the same product online.
To my surprise, the value of the product online was way less than in-store. The cashier helps me price match plus applied the coupons I received by opening the store card I had and additional savings.  A $90.00 shoe cost me a mere $35.00. Additionally, the cards helped me earn more points towards perks that I could redeem eventually. Huge Savings!!
Hope these tips have helped you save and spend like a pro. If you like my article, please feel free to comment below.