Critics say the FIRE movement is overdue for the dangerous side-effects of the Corona Virus pandemic. However, the followers of the FIRE (financial independence, retirement agreement) movement beg to differ on this point. They are hopeful that this movement will be a success in the long run. They feel that it's still possible. It's only that people have to work a little harder and longer.
How can you achieve financial independence post-pandemic?
Although the economic situation is in bad shape, the FIRE movement followers are still hopeful. They have not yet given up their dream of retiring at a young age. Here are a few tips collected from them to achieve financial independence post-pandemic.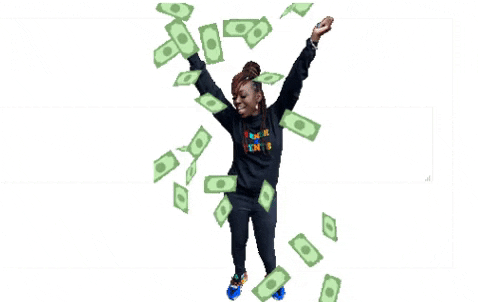 Set up an emergency fund: The keys to retirement happiness are a solid emergency fund and a nest egg. The economic situation can deteriorate anytime, and that's part of the cycle. Sometimes, it will be fantastic and sometimes it will be doomed. The Fatal Emergency Fund helps early retirees survive both ups and downs.
The followers of the FIRE movement feel that people should build an emergency fund that would help them to survive for a year without any income. In the current economic situation, saving money is harder than ever before. However, this is not impossible. People have to slash their expenses, lead a frugal life, and save money. There is no other way out. Here are three pieces of financial advice that will help save money.
Create multiple income streams: Having a diversified income stream helps to build net worth in any kind of economic situation. It is a myth that only the stock market can help you to earn dollars fast. There are so many other ways to earn dollars. For instance, real estate investments, freelancing, digital marketing, and so on.
When the economic situation is weak, all income streams are likely to be affected. However, multiple income streams will not let your overall net worth reach zero.
Work a little longer: The followers of the FIRE movement advocate that the pandemic has given people a long break to make more money than what they had originally planned to do. People can use this opportunity to work longer and make as much money as they can until the economic situation improves. And, when the economic situation becomes better, people can go for early retirement. They will have more money in their kitty.
Wait until the stock market recovers: This is the best time to make a diversified portfolio. This is what staunch advocates of the FIRE movement believe.
People who retired 10 years ago aren't that affected by the stock market crash due to the pandemic. In the last 10 years, their portfolio has almost doubled. So, even if they lose a mere 40% of their stock market value, that hardly makes any difference. They are still up by 60%.
When it comes to the stock market, people who are new in the FIRE movement have to understand one thing. They have to think from a long-term viewpoint. It doesn't matter if the stock market goes up or down in the next few days or months. The stock market is bound to grow in the next 10 to 20 years. And, this is a statistical fact.
The followers of the FIRE movement say that people should stop getting excited or freaked out during the bull and the bearish phase. Both phases will always be there. They should wait at least 10 to 20 years to see the gains.
Get back to work if required: If you have retired early or are planning to retire early, then drop your plans for the time being, and get back to work. It always makes sense to have a plan B when things don't go as per your wish. Many companies are indeed in firing mode. However, there are a few companies that are hiring employees. You have to start applying for jobs in those companies.
A word of wisdom
Don't liquidate your 401(k) retirement savings accounts as that's a bad idea. You would end up paying quite a lot of money on the tax and the early withdrawal penalty. Retirement savings accounts are meant to be kept for the long term. So, let it sit idle. Rather, build your nest-egg during this time.
Final words
It's too early to predict that the concept of retiring early will vanish from this world. The global economic effect due to the pandemic has given a big jerk to the FIRE movement. But does this mean that the movement to retire in your 30s and 40s will be stalled?
Let's not jump to any hasty conclusions. People are panicked, scared, and emotionally numb right now. Rationality and common sense have taken back gear. Let this phase get over and emotions calm down. The dynamics of the economic situation will surely change. Let's wait until that time and look for creative ways of saving money before making any final decision.
Author Info: Linda Richardson – creditcardconsolidationdebt.com – You deserve a complete credit cure.
Linda Ricardson from  Creditcardconsolidationdebt.com is the ultimate go-to solution for a complete financial help to people who are looking for financial tips, debt help, and credit cure. They are  here to present useful financial tips and important financial services to the consumers. where you can get everything to achieve your financial goals.
Disclaimer: This is a Guest Post. SaveProfits.com is thankful to Linda Richardson from creditcardconsolidationdebt.com – the ultimate go-to solution for a complete financial help to people who are looking for financial tips, debt help, and credit cure.