The Coronavirus pandemic has bought about a significant increase in the rate of unemployment. As per the bureau of labor statistics, the unemployment rate in the US has been the highest at 14.7% as of April 2020; the highest it has been in the past ten years with job losses reaching 20.5 million in the US. As states slowly begin to reopen despite the increase in the number of coronavirus cases, large financial institutions have seen a significant increment on forbearance applications, delayed mortgage payments, and deferment requests. Credit card companies have also joined the bandwagon. Let's take a close look at the credit limit during the Pandemic.
A credit limit is the maximum amount of credit that a financial institution or other lender will extend to a debtor for a particular line of credit. The increased rate of unemployment has bought about a significant impact on Americans relying on the use of credit cards to manage their expenses. In response, credit card companies have tightened the credit limits assigned to their cardmembers by either closing their accounts and or by reducing their credit limits. They have done so to limit their risk of default in the event a cardholder is unable to make a payment on their credit cards.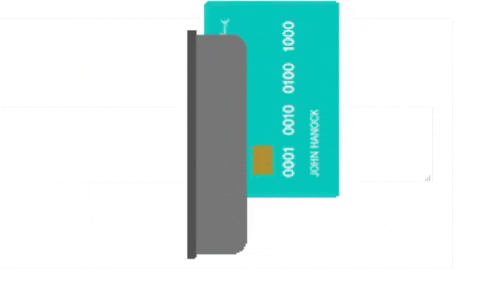 A survey conducted by Comparecards.com, had the following key findings.
25% of credit cardholders saw their limit slashed and/or their card closed altogether in the past 30 days.
3 in 10 cardholders are using credit cards "more than ever" since the beginning of the coronavirus pandemic. Forty-two percent are using their credit card the same as before, and 27% are using their card less.
41% percent of Americans don't know that their credit card issuer can generally cut their credit limit without notification.
Credit card companies often monitor your credit utilization rate. The Pandemic has cause them to further scrutinize your usage based on your individual credit usage. They are limiting your access to credit usage based on your ability to make regular payments and past defaults. If your credit limit is left unused, as a precautionary measure, credit card companies are simply eliminating it as a safe harbor to avoid risk.
CHECK YOUR CREDIT FILE:
To help individuals, credit reporting agencies such as Equifax, Experian and TransUnion have made accessible the need check your credit file for free every week till April 2021 to monitor your credit history in real time. Previously, this privilege was only given once a year. That is why it becomes imperative to make sure you as an individual are well informed about your credit score and take adequate measures for any discrepancy.
THINGS TO DO IF YOUR CREDIT LIMIT IS LOWERED
One important concept that everyone must acclimate themselves with is the idea that credit limit means spending power. Once a credit card company lowers your credit limit, they essentially lower your spending power thus directly altering your spending habits.
Alternatively, the reduced credit limit increases your credit utilization rate. Let's take an example, Let's suppose your credit card has a credit limit of $2000, if you had a $200 balance then your credit utilization rate is 10%. If the credit card company decides to lower your credit limit to $1000, then your credit utilization rate increase to 20%. Since credit utilization rate reflects 30% of your credit score, this significant jump can have a negative impact on your future spending especially when you are in the market to buy a home or need a large amount of capital in the future.
One wise move a consumer can do is to contact their credit card company and request them to reconsider. They can further ask them for an explanation for the need to decrease their credit limit and if need arises provide them with assurance on how they can tackle any hardship given the unprecedented times.
THE CARES ACT & ACCOMMODATION FROM THE LENDER
As millions of Americans are locked down in their homes to fight the Pandemic, they are worried that their credit report is being negatively impacted. The Coronavirus Aid Relief and Economic Security act addresses some of these issues relating to credit reporting.
According to an NCLC, the CARES Act provides that:
If the consumer was able to obtain the accommodation while they were still current (i.e., less than 30 days late), their accounts still will be reported as current.
If the consumer was already delinquent when they received the accommodation, they will continue to be reported with the same delinquency status.
If a delinquent consumer manages to catch up during the accommodation period, they can then be reported as current.
Thus, as mentioned before, it becomes imperative for everyone to check their credit report to monitor and dispute any credit card discrepancy they notice and get it resolved accordingly.
As we battle against the Pandemic, a food for thought would be to use your credit wisely, the best course of action would be to make a little more than the minimum credit card payment to show your ability to pay given the challenging economic times. From a long-term perspective, do not spend more than you need. Moreover, all consumers must be aware that the burden of managing their credit score relies entirely on them. While assistance is being provided by the government to help mitigate any negative impact on your individual credit, caution must be taken to help prevent any misreporting so as to keep your credit history strong for the future.
Please feel free to provide feedback/comments on the article. Please share this article with your friends to help spread awareness within your network.
Knowledge is power and making sense of the financial worlds around us requires learning new financial concepts and trends, If you would like to guest post on Saveprofits.com please feel free to reach out to using the Guest Post link above. As always, for more articles visit Saveprofits.com