Trump's trade war with China will undoubtedly have an impact on a common man's Christmas shopping budget. Here are some shopping hacks for a Merry Christmas this year.
Trump's trade war with China has begun to impact American spending on consumer goods. For example, a two-piece leather sofa that I had purchased a few months back for $700.00 was sold to me for $900.00 from the same store. (Reason: TARIFFS).
Trump administration recently changed their course on tariffs of 10% on billions of dollars of Chinese imported products which they had initially planned on implementing in August to December of this year.
President Trump told reporters, "Just in case the tariffs would have an impact on U.S consumers." Let's take a close look at How has the Trump administration's trade war with China impacted your Christmas spending budget? and shopping tips for Christmas to make the most out of the economy.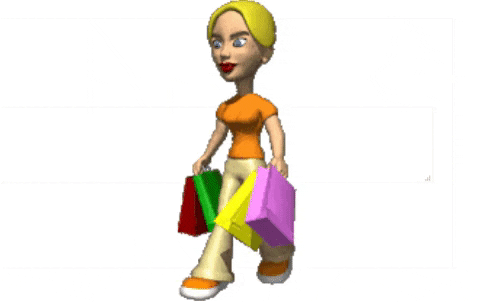 The untold economics of Tariffs
A tariff is a tax imposed by a government on goods and services imported from other countries that serve to increase the price and make imports less desirable, or at least less competitive, versus domestic products and services. The objective of the Trump administration to introduce tariff was to bring China to the discussion table in an attempt to discuss the unfair trade practices that hurt U.S. manufacturing.
The outcome of increased Tariffs
Business can respond in four ways to deal with the additional costs associated with tariffs
Charge higher price to the consumer (something that happened with me as mentioned above).
They can eat the difference to stay competitive and not increase their prices.
They can request the supplier to reduce the base price of the product.
Take the product off the shelf and replace it with a locally manufactured product.
Given the four options mentioned above, most business would prefer option 1, and it's the consumer who gets stuck paying a higher price for a product.  Although, no smartphones or electronic devices are included as part of the increased tariffs, The newly imposed tariff includes a comprehensive list of items that will see the impact of an increase in taxes beginning September 1, 2019.
The direct and indirect costs of the rise in tariffs will impact poor Americans especially the ones that conduct their shopping from dollar stores as majority of the products that dollar stores imports are from China.
It will take some time for Americans especially the millennials to feel the full impact of the newly imposed tariffs and thus a recommended advice is to start shopping sooner rather than later this year.
Shopping tips for Christmas while you are on a Budget
Shop by Yourself
One of the best strategies for shopping this Christmas would be to shop alone; you'll likely spend less money. Having a shopping partner in crime may cause you to buy something unplanned or unnecessary.
Shop Online and in discounted Brick and Mortar Store
Brick and Mortar stores, as mentioned below, offer discounted gift cards. Take advantage of those. Also, online shopping is the way to go so don't hesitate to try eBay, Amazon or order online from the stores above to beat the buck.
TJ Max
Marshall's
Dollar Stores
Costco / Sam's Club
Big Lots
Kohl's
Buy a combined gift
Take your savings that you have saved by yourself + Take the savings from your spouse and combine them and spend it together on big ticketed items which may include the weekend getaway that you have been planning all this time.
Set a spending limit
Here is a simple word of advice Don't overspend. I know Christmas is around the corner and you are all excited for Christmas but don't let your emotions get the better of you. Spend wisely and have a budget in place.
Cash is the king. Spend your Cash
Money is the most liquid asset that does not impact debt directly. So this season, make purchases using cash and not your credit. Christmas often triggers emotional spending, and as a smart shopper you want to pay for the shopping right away and not let it roll into your credit card debt. So spend it all in cash.
Given the current market conditions, Our lives will sooner or later feel the impact of tariffs; thus it's best to be smart and prepare yourself in advance to make the most of your money's worth. Remember always to have a Christmas budget, a shopping plan and to pay things in cash this year.
Hope these shopping tips for the Christmas season will keep you debt-free and increase the purchasing power of your hard-earned money.
Feel free to comment below if you like the article For more articles come visit us at Saveprofits.com Hope to see you again.