Living a frugal lifestyle can be fun if you plan out your expenses patiently and in a timely manner.  Lets take a look at seven Creative ways to save money.
Mortgage Insurance
In some states, it is required by law for the lender to charge to have PMI (Private Mortgage Insurance) be placed as part of your mortgage payment if you have less than 20% equity on a home.
PMI (Private Mortgage Insurance) protects the lender in an event where you as a buyer default on your mortgage, and the house goes into foreclosure.
When the home reaches 22% equity, the PMI (Private Mortgage Insurance) is removed automatically from your monthly payment.
PMI (Private Mortgage Insurance) usually represents 0.5% to 1% of your monthly mortgage payment.
For example, if you purchase a house worth $300,000 then your PMI payment will be $3000. If you saved this money for ten years, then you would have saved $30,000 which could earn interest if placed in an interest backed savings account.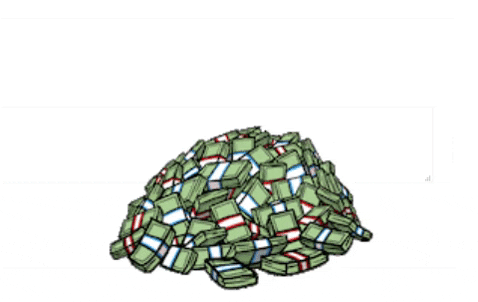 Biweekly Mortgage Payments
Is your employer paying you bi-weekly? If you answered yes, then why not schedule your monthly mortgage payment that way. Making mortgage payments towards your house on a bi-weekly basis instead of a monthly basis can help you pay thirteen instead of twelve payments during the year.
The benefit of making an additional payment would result in decreasing the amount of money paid towards interest.  the money will be spent to lower your outstanding principal balance on your mortgage. It's always best to  schedule your mortgage payments bi-weekly automatically by reaching out to your loan servicer.
Tax Credit for Home Improvements
Ever wondered as a homeowner if you get a tax break for the money you spent on repairs relating to your house? The answer depends on the kind of home improvements you have made and on how well you have managed to keep track of your expenses.
There are programs  ran by the state government which grants you  tax savings and credits if your house makeover qualifies for specific applications such as installing solar panels to save on electricity.
The website https://www.dsireusa.org/ (Database of State Incentives for Renewable s & Efficiency) is an excellent source on incentives and policies that support renewable energy and energy efficiency in the United States.
Medical Services & Auto Insurance
Depending on your health insurance plan however, it would be better for you to pay for services such as X-rays, MRI scans, CT scans, and lab work out of your pocket.
As an example, The hospital cashier gave me a price of $475.00 for an MRI scan if i went with my insurance company. When I opted to pay it by myself, the scan cost me $225.00.
You can apply a similar logic  to an auto car repair as well. Paying money out of your pocket can be much cheaper for auto repairs that going by your auto car insurance.
Debt payment strategy
If you are at the verge of completion of a debt payment relating to an auto loan, personal loan or a mortgage; then its best to use that money towards savings for an emergency fund.
A good suggestion would be to save  money in a high-interest savings account and make interest on the money. Remember, it is always best to save money for your retirement, this is one way to make it happen.
Benefit from joining AARP
AARP is an interest group operating in United States. Their mission is to empower people to choose how they live as they age. If you are 18 years or older, its best to join this nonprofit organization.
Check them out at the AARP website. Some of their benefits include, free financial advice, save on car insurance, getting dental and vision insurance etc. Currently, the membership cost is $12.00 a year. For a list of member benefits click here.
Retail Therapy to save Money
Do you love shopping for clothes? Who doesn't? A smart shopper knows that shopping for clothes requires timing and patience.
Most clothing retailers have to make room for new clothes during the fall and winter season. Thus, for a consumer it  is the ideal time to purchase clothes to benefit from discount from any seasonal shopping.  Huge Savings!!
If you liked this post, feel free to share your thoughts with comments below. For more articles please visit Saveprofits.com.