With over 150 million people receiving their stimulus payments from the federal government in the wake of the coronavirus pandemic, Americans are still struggling to make ends meet while dealing with lost income. The quarantine has made us realize the significance and importance of financial planning in the most extreme circumstances. As states put restrictions on consumption of dairy products such as milk to by limiting the use of meat, American's are finding day to day life challenging. But with little planning, one can help make the most of the stimulus payments. Let's take a look at some of the ways to save money during the Pandemic.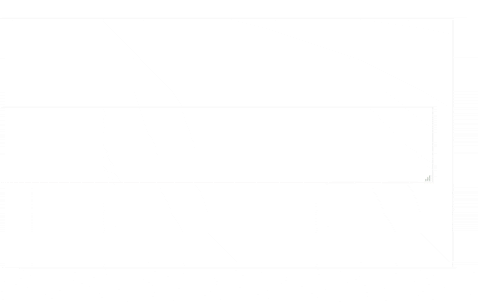 While most people are staying at home, its best to make your coffee at home instead of spending a few bucks and buying from a coffee shop. Here are a few ideas to help motivate you.
OR
Head out in your backyard and invest in seeds to be planted in your garden. Select a small section of your garden and plant herbs and vegetables to make the most of it. Here are some of the vegetables you can plant during the Pandemic.
Paying your bills online or by opting for autopay will save you the cost and the hassle to pay in person. Some vendors negate miscellaneous fees if you choose to auto-pay instead.
Being cost-effective around the house is important, turn off the light in parts of the house that you are not using.
Save on your water bill by running full loads of laundry and full loads of dishwasher. Monitor your water bill for usage.
Monitor your heating bill, if you have a gas stove or an electric stove then cooking in bulk and storing food in the fridge can be a cost-effective option.
Fine-tune your heater/cooler and make sure to change the filter on the system. A new filter would increase the quality of air in the house and will save you on your electric costs in the future.
Use coupons to save money or even better install the WIKIBUY app (available both on android and IOS) to help save you money.
Unsubscribe to any online service such as Netflix or Amazon Prime that you don't need. Given the Pandemic, there are plenty of free options available to keep you entertained. Check out the link for more details.
Composting is a great idea to help the environment as it can help create the fertilizer for the soil. If you haven't already, check out the video below to make a compost bin at home.
Shop for more energy-efficient lights. Although they are expensive, LED lights are a great alternative to regular lights, and they help you in the long run by saving you money.
Avoid unnecessary spending in the grocery store, such as bottled water or organic food. Water is readily available from the tap, instead of buying bottles water invest your money in installing a water filter. Organic food, although healthy and nutritious, can be expensive. It's best to avoid it for the time being.
Call your cell phone and insurance providers to see if you can qualify for any discount that the company is offering during the Pandemic. Since our automobile usage has gone down relatively and there is a reduction in travel from home to work and vice versa, most auto insurance providers will consider that and will help you lower your auto insurance premium. Do make a call and see if there any savings available that apply to you.
With changes in tenancy laws that prevent a landlord from evicting a tenant given the Pandemic, if you have lost your job and are finding it difficult to make payments to your landlord, it is best to communicate with them and request for a reduced rent. Some states have placed restrictions on landlord from evicting tenants, so its best to work with your landlord and address your situation with them.
If you are finding it difficult to make your credit card payments, a good idea would be to contact your credit card issuer and check to see if they have any ongoing programs available to help assist in making your minimum credit card payment.
If it is necessary to take advantage of bill delay, such as forbearance plans offered by your lender to help make your monthly mortgage payment.
Search for online jobs. Websites like Indeed.com are a good source to find work online. All you need is a fast internet connection and a laptop or a desktop. Remote work can keep your mind occupied and add money to your savings.
Use logic, spend wisely, prioritize your need over your wants. Take a moment to sit back and analyze your monthly expenditure and mark the costs that you can avoid and the ones that are truly essential.
If it is necessary, reach out to your local not-for-profit organization and or food banks to help with your bill payment or with providing you with food supplies and or meals.
Reach out to your credit card company and request them to lower your interest rate and or modify your payment dates to accommodate you during the Pandemic.
Many gas stations offer an additional discount per gallon of gas if you pay by cash. Take advantage of that. Furthermore, if you are a member of clubs such as COSTCO or BJs, take advantage of member-exclusive gas prices.
Make sure you take good care of your car. If you have more than one car than its more than likely that your battery may have died due to non-usage. Take your car out for short trips and make sure your air pressure is at par with the season.
While shopping, make a list of items you need. Don't just go to different isles and pick an item you want. Remember, needs are more important than wants.
With anxiety and depression on the rise while being confined within the vicinity of our house, its best to speak with your close family and friends via a video calling service such as Zoom. Remember, talking with people can help you think straight and make you feel less depressed.
Step outside for a walk or to feel fresh, If you have a backyard, its best to use it for working out with a mattress. See the link below to feel motivated with a full-body workout.
I hope the above list adds to your savings. Feel free to comment below if you have any other ideas to help add to the list.
Please feel free to provide feedback/comments on the article. Please share this article within your network.
If you would like to guest post on Saveprofits.com please feel free to reach out to using the Guest Post link above. As always, for more articles visit Saveprofits.com